Get to know the Class of 2015. THE Rock 'n' Roll Rumble begins Sunday, April 12 at TT the Bear's. Plenty of time to learn about this year's 24 contenders. Get to know ALL about them. #RUMBLE2015
10 Questions with 
BAND WITHOUT HANDS
+bandwithouthands.bandcamp.com+
1. Introduce us to the members of your band. Please include nicknames and embarrassing stories.
Jess Jacobs: Do i have nicknames? J-spot? I blame Beth. Messica? Yeah, sometimes.
Nick Martinelle: Nicko McBrain, Nicky Bones, Cork Dork.
Brien Sweet: Bri-Guy.
John McKusick: Known in some circles as Johnny Punani. Why? Not sure. He must be some kind of witchdoctor.
2. The business of being a band has changed from the days of major labels and arena tours. What inspires you to continue to make music?
Jess: I just always make music, whether it's public or not. It's therapy, it's expression, it's activism, community, solidarity, connection. I can remember wanting to make loud sounds in big rooms and connect with people ever since Martin Gore gave me a connection with some Depeche Mode songs. They, and other artists, showed me that it was okay to feel however I felt, and that I wasn't alone! I realized then that I benefited so, so much from many artists taking chances and being vulnerable, so I've always wanted to pay that forward. And there's just nothing better than making really loud sounds in big rooms!
Brien: Music has always been the one thing I could always rely on. It's sanctuary. I'll spend the rest of my life trying to find jobs to support my music habit. An artist's brain is compelled to create, and a performer needs to entertain people. Money is very necessary, but it's never been a motivation. It's very inspiring knowing there are modern visionary artists such as St. Vincent still breaking the mold. I do hope a new music business model comes along soon to cultivate artist's careers. Enough of insipid, disposable, flavor-of-the-week pop stars. Where is this generation's David Bowie? I feel Kurt Cobain had the last longstanding impact on a culture.
John: I feel like MTV lied to us as kids. I thought I would just get to be that guy, but now I'm THAT guy. Thanks MTV and thanks to all the liquor stores that have kept me employed over the years of not making any money playing music. I get inspired by seeing other bands play locally to elevate my own performances, feeding off their energy.
Nick: I just enjoy playing and jamming with like-minded individuals. When I get on the kit, and my compadres chime in, it feels so good. Even if I never get to play in front of people, it feels good to just play music.
3. If you could time travel and choose any time in music history to be a band – era, decade, music scene – what would it be and why?
Jess: Tough, tough question. I think early 90's Industrial must have been awfully fun to be a part of, as well as 90's grunge. The 80's electronic/new wave scene, too – Depeche, New Order, Happy Mondays, tons of great bands making the rounds. The whole Clash/Police/Steel Pulse/countless others scene, too. I do have a special place in my heart for reggae. Trip hop in England/Europe in the 90s – Portishead, Sneaker Pimps, Massive Attack. I think all of these are interesting slices because they seem to really gel together; it would be so wonderfully fun to share a stage with people who are making music that breaks "rules," to participate in a night where everyone is hungry for new sounds and new ideas and really be free to break more rules myself.
Brien: I think our band will exist well in the year 2015, where it's acceptable to combine all our polarizing influences, including late 70's Fleetwood Mac, early 80's Metallica, late 80's Depeche Mode, early 90's Smashing Pumpkins and Nine Inch Nails, and mid 90's Massive Attack and Portishead. That's the best thing about the modern age, socially, you can be into any music. Historically, you couldn't like disco and rock, or in the 90s, rap and rock. Fictionally, I would've loved to cut my teeth being just another member in The Cure during the 80s.
John: Maybe an 1800's Romani caravan type of experience, Bulgaria perhaps, in a Vardo Wagon. Getting paid in gold coins or something, drinking fancy brandy.
Nick: I'd probably like to be in the early 60s, just after "the music died" but before Beatlemania swept the nation. I would have liked to see myself as the drummer for The Ventures. Even late 60s would be great, not part of the psychedelic thing, but more a session drummer for James Brown or Wilson Pickett. If I went back further, I'd probably like to be a percussionist for Spike Jonze or Raymond Scott. And if I was really good at jazz, I would have loved to have jammed with Dave Brubeck.
4. Who among you have been in The Rumble before? Who among you are newbs? (if you were in a prior Rumble, please share your experience)
Jess: We're all n00bs!
5. There have been 35 Rock 'n' Roll Rumbles. Do you have a favorite band or bands who have come before you?
Jess: TRIBE!!! I must have sung that Joyride song about a million times while playing with legos growing up. I was lucky to have parents who were up on the music scene and buying the good records for Friday night record night at home. Pastiche is another favorite, as well as Mission of Burma. All the bands at last year's finals were fantastic.
John: Tigerman WOAH, When Particles Collide, and Streight Angular are nice.
Nick: Morphine.
6. What was the general reaction from the band upon receiving your official Rumble invitation?
Jess: So excite. Much wow.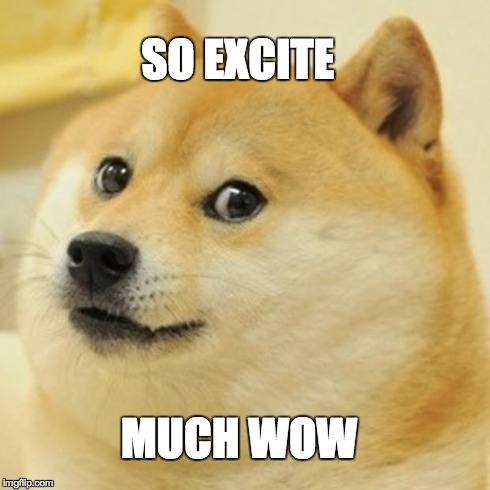 Brien: Wicked Pissah!
John: Muppetarms.
Nick: Surreal.
7. What are you doing to prepare?
Jess: Running sets. Studying and researching stage sets, ideas, mechanics, techniques, outfits. Running sets. Nitpicking our songs and tones. Running sets. Fixing gear. Did I mention running sets?
John: Practice, Rehearsal, Rinse, Repeat.
Nick: Stretching in the morning. Did Jess mention running sets?
8. There are hundreds of bands all over Boston and New England. Tell us about a few of your favorites.
Jess: When Particles Collide! Solid rock skills and such great people. Omniverse, out of NH – great, technical riffs that come together really well live. Psychic Dog – I can't get enough L.O.V.E.! Ruby Rose Fox is excellent. Versa Contrast is tight tight tight. I could go on.
Brien: Potsy and Titans of Industry always bring voracious live shows that are so Tight! Tight! Tight! Always loved Freezepop since I saw them open for Cibo Matto back in high school.
John: Planetoid.
Nick: Most recently, very impressed with Psychic Dog.
9. Describe your band in 10 words.
Jess: "Packed up all your things, take your shit and leave." No, really: "Aggressively vulnerable synth punk packed with juicy riffs and melodies."
Brien: Everyone Everyone Everyone Everyone Everyone Everyone Everyone Will Love Us!
John: You Don't Need No Hands To Enjoy This Here Band!
Nick: Drums, guitar, synths, bass… Rock yerself all over the place!
10. What do you have to say to the 23 other bands?
Jess: WATCH OUT FOR THAT TURNBUCKLE, BROTHER! No, very much just kidding. I just keep doing that impression lately for reasons that surpass my understanding. I can't wait to see and meet you all, this will be a great April!
Brien: Can't wait to see what clever antics everyone brings.
John: Don't let your Meatloaf.
Nick: I'm just happy to be here!

2015 Rock 'n' Roll Rumble
Sunday, April 12 – May 1
#RUMBLE2015